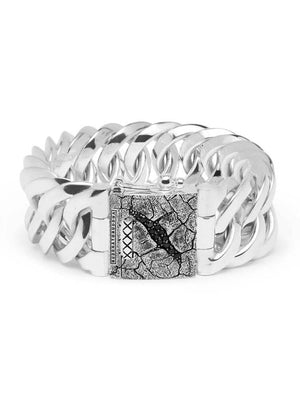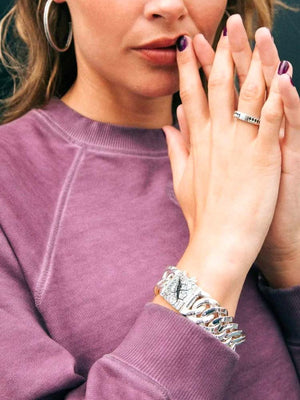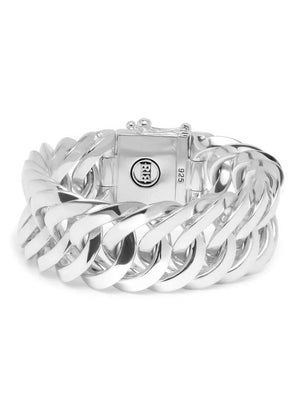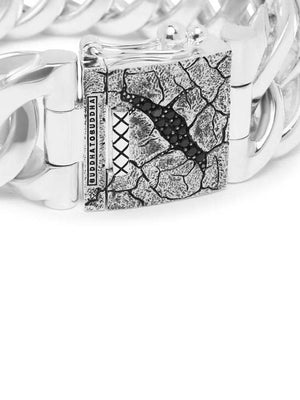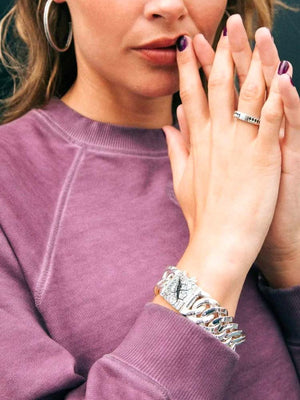 Buddha to Buddha, Chain Big Onyx Bracelet
Something old and something new, we have brought back our Chain Big Bracelet but now amplified with a unique textured accent at the clasp, making it a limited time piece that will strike envy amongst Buddha to Buddha collectors. A perfect accessory for a bold statement on a wide wrist. Showcase the onyx gems at the crack of its textured clasp & stand apart for the rest with this gorgeous find.
Our Buddha to Buddha accessories are designed in Amsterdam, handmade by the finest artisans in Bali. Premium materials and craftsmanship are at the center of our designs. These pieces utilize .925 sterling silver – the finest there is – making them investment pieces built to last years of use. Premium .925 Sterling Silver.
7.1 inches is best for women with a small wrist.
7.5 inches is the most popular women's size.
7.5 inches is best for men with a small wrist.
8.3 inches is the most popular men's size.
9 inches is best for men with a large wrist
Please contact us for other sizes not listed on the size options.