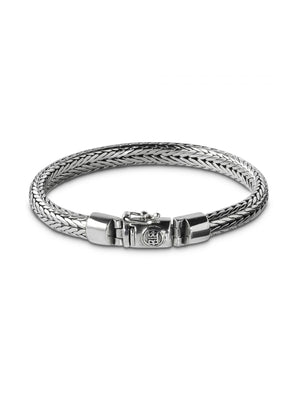 Buddha to Buddha, Ellen Junior Bracelet
The smallest Buddha to Buddha bracelets are full of possibilities. Possible to be wear by both adults and children, you also can mix and stack it with other silver or leather bracelets.
Certified 925 Sterling Silver. Width ca. 6 mm. Length app. 7.5 inches, please contact us for other sizes.