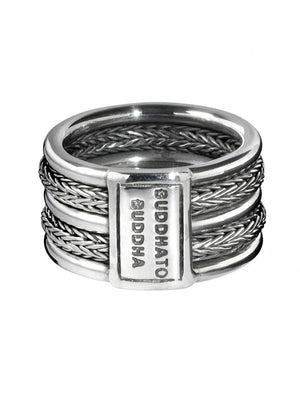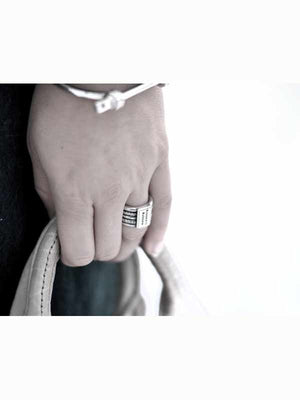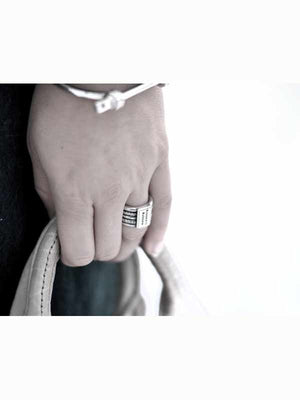 Buddha to Buddha, Ellen Ring
This Buddha to Buddha Ring Ellen is a nice unisex design with beautiful details. All Buddha to Buddha silver jewelry is handmade in Bali by the finest silversmiths.
Certified 925 Sterling Silver. Width ca. 13 mm. On hand sizes 8, 10, 11. Please contact us for other sizes.