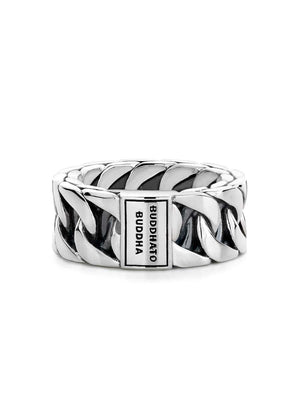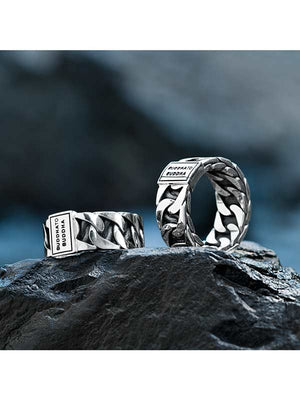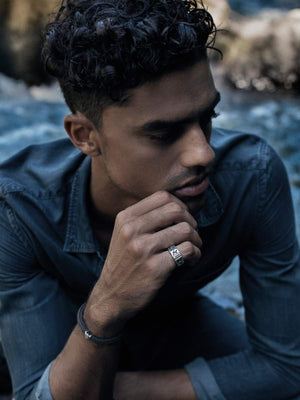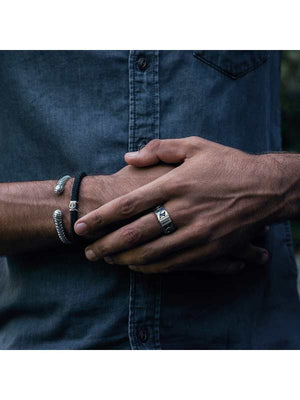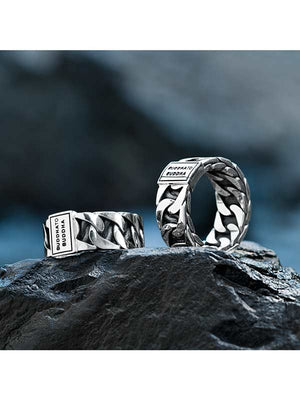 Buddha to Buddha, Esther ring
The Esther Ring is one of the bestselling Buddha to Buddha rings. Meet the new design. Thanks to a combination of 3D design and close collaboration with the royal silversmiths of Bali, the Esther Ring has an improved design, enhancing look, feel and fit.
Buddha to Buddha Esther ring. Handmade from 925 Sterling Silver. Width: ca 9,5 mm. On hand in size 9 and 12, please contact us for other sizes.