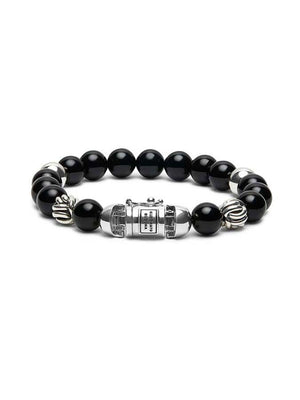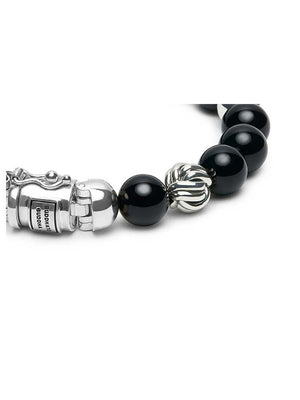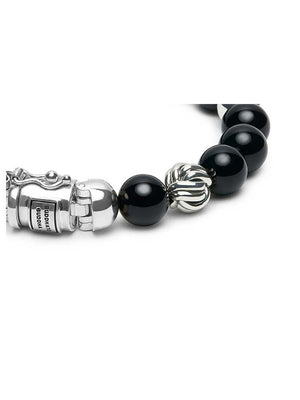 Buddha to Buddha, Spirit Bead Onyx Bracelet
The Buddha to Buddha Spirit Bead Onyx bracelet is based on the classic prayer beads bracelets that are used to connect with oneself or other realms worldwide, here translated into a Buddha to Buddha design with iconic lock. We love the gemstone beads for their beauty and meaning; onyx for strength. The bracelet can be combined perfectly with other Leather or Silver Buddha to Buddha jewelry.
Available in sizes 9 and 9.5 inches long. Please contact us for other sizes.