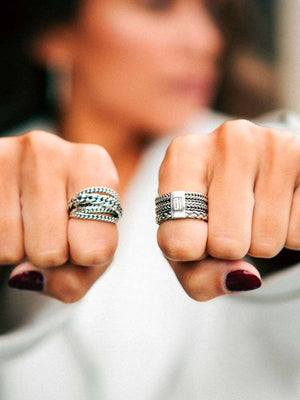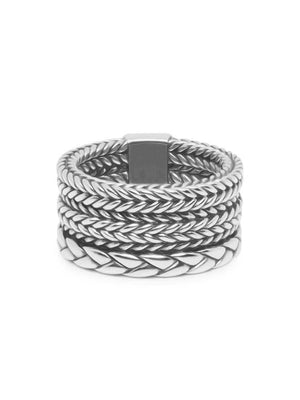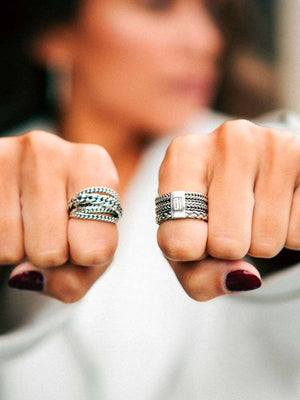 Buddha to Buddha, Triple Mini Silver Ring
Elevate your ring collection with this chunky pre-stacked ring design. With the Triple Mini Silver Ring you'll have 3 unique links in one piece. Stacked with the Barbara, Ellen and George links, pair this mini statement piece with a piece from either collection or with the Triple Mini Bracelet or Triple Mini Necklace.

Our Buddha to Buddha accessories are designed in Amsterdam and handmade by the finest artisans in Bali. Premium materials and craftsmanship are at the center of our designs. These pieces utilize .925 sterling silver.
Buddha To Buddha's Ring Collection is available on a preorder only basis. Please note that the delivery window for all rings is 6-10 business days from the order date.
Please contact us for other sizes not listed in the size option.