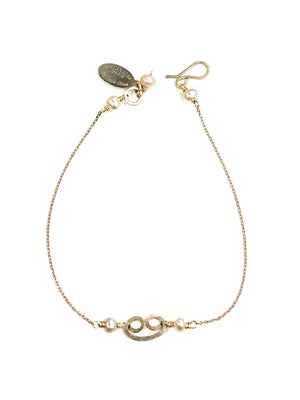 Delanacre, Arlequin Bracelet
This bracelet is handmade with Pearls and 14K Gold Filled, bringing a simple yet unique aesthetic. Bracelet is approximately 7 inches long. Usually ships within 2 days.
Pearls on 14K Gold Filled Chain. Due to their handcrafted nature, colors and sizes of the stones may vary slightly.