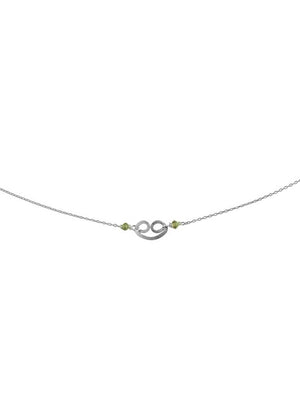 Delanacre, Arlequin Necklace
This necklace is made in Sterling Silver and Green Tourmaline gemstones, bringing a simple yet unique aesthetic. Necklace is approximately 15 inches long.
Green Tourmalines and Sterling Silver chain. Due to their handcrafted nature, colors and sizes of the stones may vary slightly. Usually ships within 2 days.