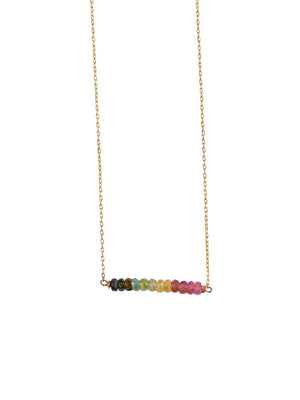 Delanacre, Dolce Vita Necklace
Beautiful hand made necklace "Dolce Vita" by Delanacre with genuine Tourmaline gemstones in all their colorful varieties. Unique elegance, made by hand in NYC.
Dolce Vita necklace with multi colored Tourmalines gemstones. Available in 14K Gold filled. Due to their handcrafted nature, colors and sizes of the stones may vary slightly. Necklace about 16" long. Usually ships within 2 days.