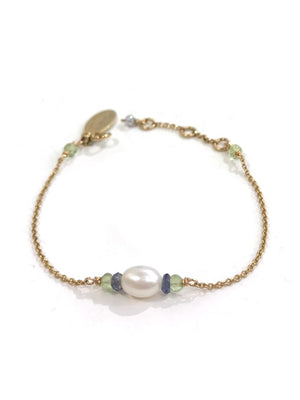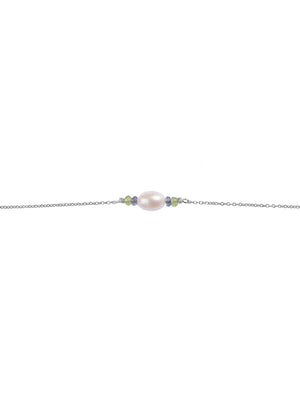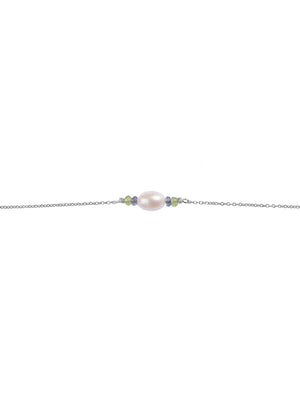 Delanacre, Farandole Bracelet
"Farandole" uses hand carved Iolites and Peridots to bring new life to this lovely, simplistic Freshwater Pearl design.
Bracelet approximately 6-1/2" long and chain for adjusting the length : 3/4". Freshwater Pearl, Iolite, and Peridot with Sterling Silver. Due to their handcrafted nature, colors and sizes of the stones may vary slightly. Usually ships within 3 days.