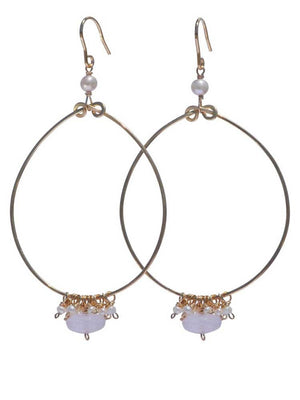 Delanacre, La Trapezienne Earrings
La Trapezienne hoop earrings feature a beautiful Rose Quartz gemstone surrounded by tiny Freshwater Pearls.
Length app. 2 3/8 in". Rose Quartz and Freshwater Pearls with 14K Gold Filled. Due to their handcrafted nature, colors and sizes of the stones may vary slightly. Usually ships within 2 days.