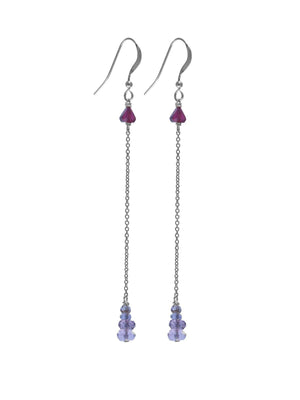 Delanacre, Mousheka Lila Amethyst
"Mousheka Lila" carries rich violet and sultry red wine tones delicately and vertically along the jawline to the neck.
Length app. 2 3/4 in". Beaded Amethyst, Iolites, and Garnets with Sterling Silver. Due to their handcrafted nature, colors and sizes of the stones may vary slightly. Usually ships within 3 days.