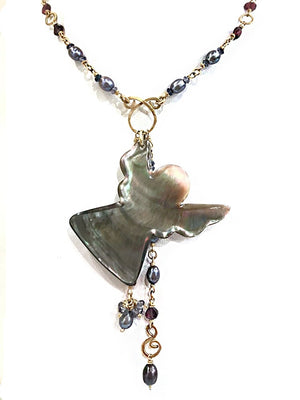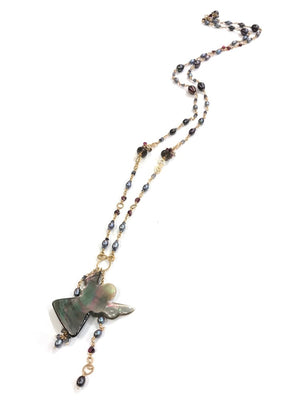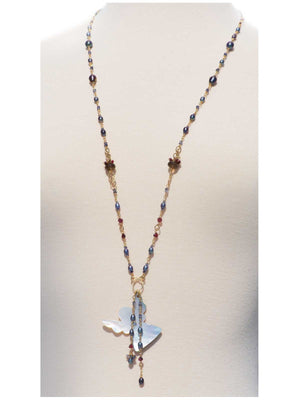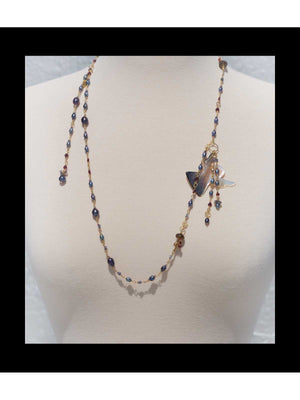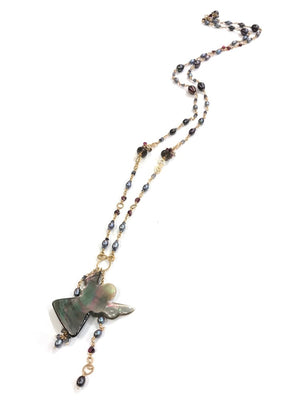 Delanacre, Necklace "Poetique Angel"
Beautiful hand made necklace by Delanacre. This versatile necklace offers a lot of different ways to wear it! Mother-of-pearl Angel pendant app. 1 5/8" diameter. 14K Gold filled chain about 34" length.
Long Necklace in 14K Gold-filled Yellow Gold with Freshwater Pearls and Gemstones: faceted Garnet teardrop, Iolite and faceted Smoky Quartz with tassel of Rubies. Angel Pendant in Tahitian Mother-of-pearl. Due to their handcrafted nature, colors and sizes of the stones may vary slightly.