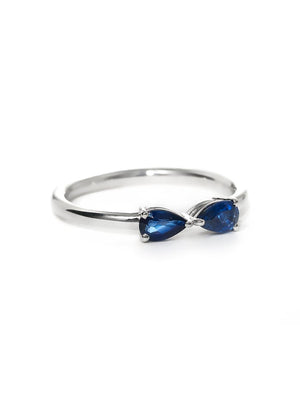 Sarah Michiko, Double Sapphire Ring
.26 & .22 Ct Pear shaped Sapphire precious stones in a 14K White Gold ring. On hand in Size 6, please contact us for other sizes. 
Sarah Michiko's affinity with Sapphire gemstones lasts on and becomes a center piece of her latest collection. This elegant ring has a sole focus on the royal blue precious stone, when two stones meet to share the light. A beautiful addition to most outfits!