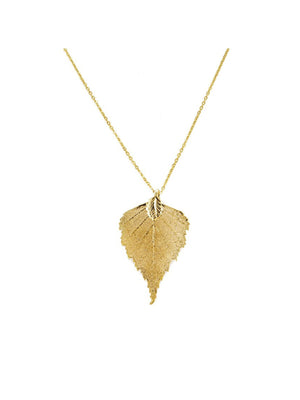 Yaf Sparkle, Birch Leaf Pendant
Every piece has its unique pattern, similar to a fingerprint. The beauty of nature, dipped in gold.
Real Leaf dipped in 24k Gold, length app. 2 in". Chain is about 17" long in 14K Gold Plated. Note: The natural leaves that we use for this pendant vary slightly in their structure, therefore these pictures serve as a sample image of your pendant. Usually ships within 7 days.