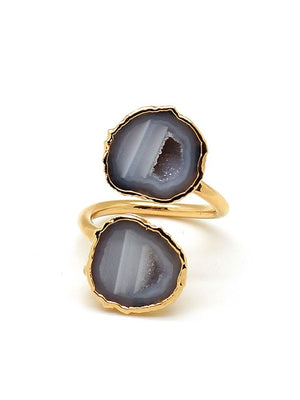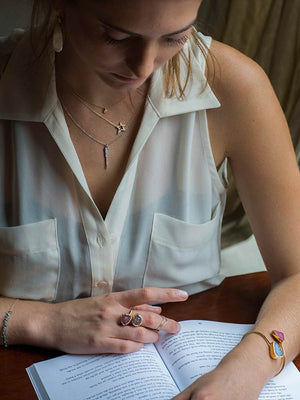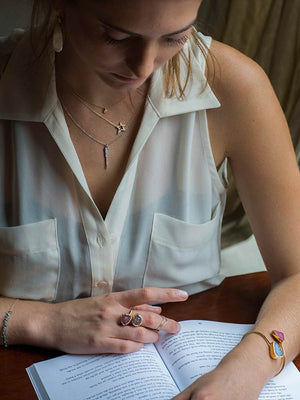 Yaf Sparkle, Double Geode Ring
Double Geode Ring, 24k Yellow Gold Vermeil. Ring sizes available: Open style, fits sizes 6 and 7. Usually ships within 2 days. Note: The natural stones that we use for these rings vary in size and color, therefore these pictures serve as a sample image of your ring. Please contact us via phone or email to see the "Geode of the day".
The beautiful double Geode ring, a classic piece in our collection and still one of our bestselling designs! Geode is a very earthy stone that is said to strengthen the spirit and amplify the body's natural healing properties. Each piece is a true one of a kind - made by hand.