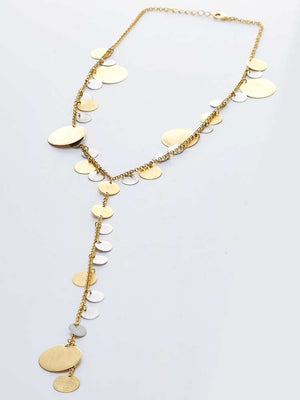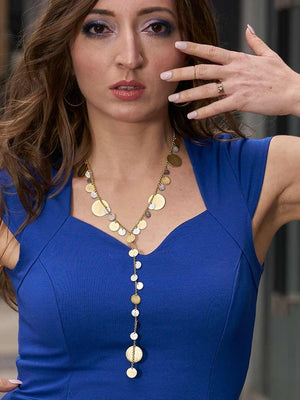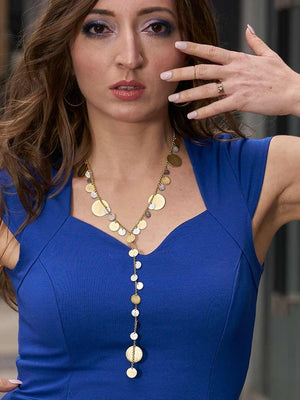 Yaf Sparkle, Moons for Days Y Necklace
Gorgeous Lariat necklace, handmade, with rounds discs. A unique design not only for the daring queen of the night.
Handmade unique design with 18K Yellow Gold filled and Sterling Silver plated round beads on an 18K Gold filled chain. Usually ships within 2 days.