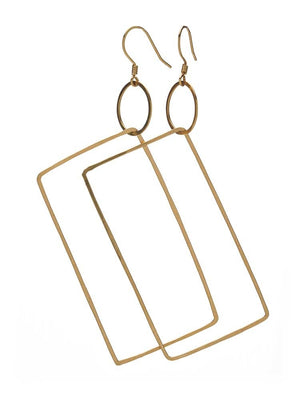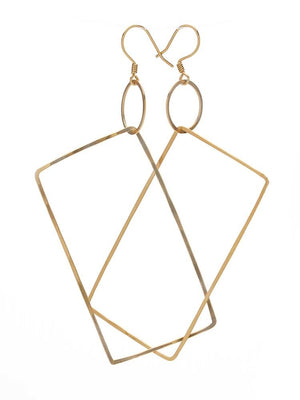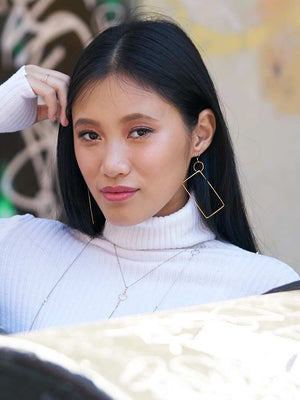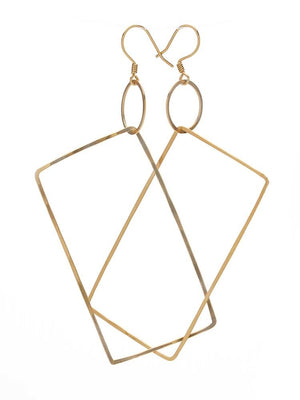 Yaf Sparkle, Rectangular Hoops
Rectangular dangling wire hoops - a classic adornment with a modern twist, an essential in your jewelry case. Eye-catching geometry for the win!
Wire Hoops in a rectangle shape, handmade in U.S.A. Available in 14k Yellow Gold Vermeil. Size app. 3 in". Usually ships within 2 days.