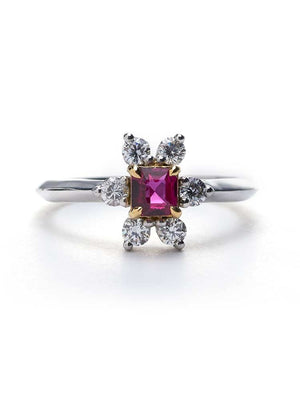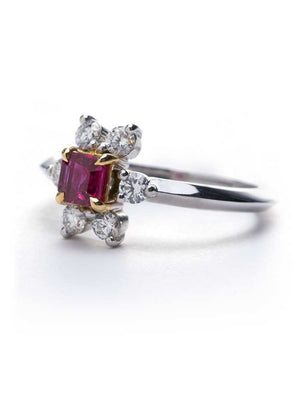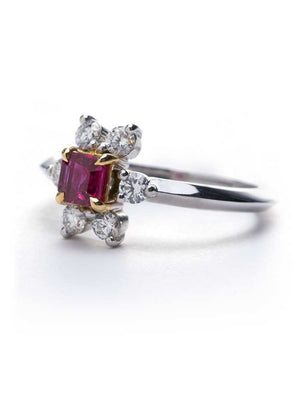 Yaf Sparkle, Ruby & Diamond ring
Beautifully unique precious ring with a Ruby that sparkles in its natural state! The Platinum band has Yellow Gold prongs to add some color contrast. Stunning White Diamonds round it up.
App. .50 Ct. natural unheated step-cut Ruby precious stone (GIA certified) & app. .40 Ct. White Diamonds (hand picked VS/G quality!), set in a Platinum & 18K Yellow Gold Ring.
On hand size 6, please contact us for other sizes. Please allow up to 3 weeks processing time for other sizes. Handmade in NYC.