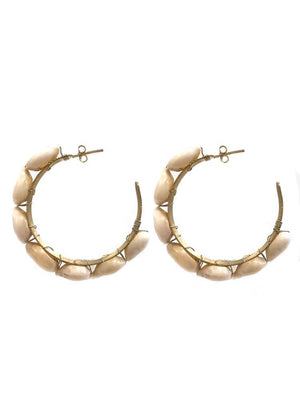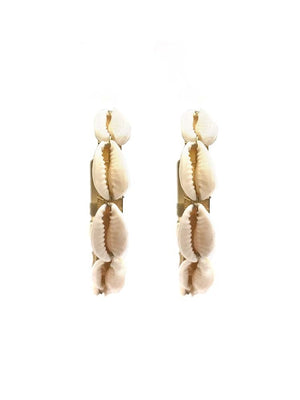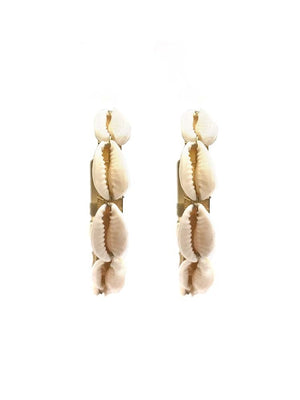 Yaf Sparkle, Shell Hoop Earrings
Yaf Sparkle, Hoop Earrings with a different twist! Amazing for summer! Handmade in cowrie and 18K Gold filled: thick layer of Gold pressure applied on base metal that stands the test of time. Brushed matte finish. 
Length app 2 inches. Usually ships within 2 days.