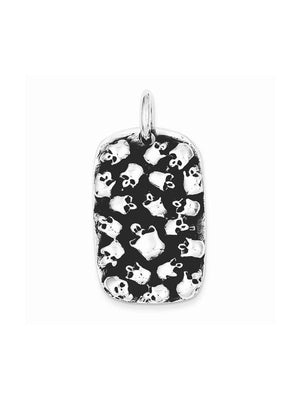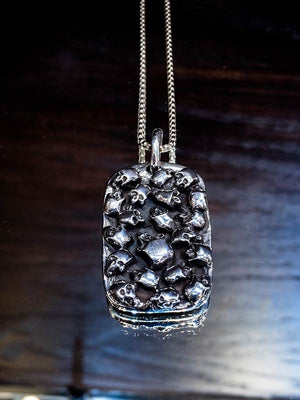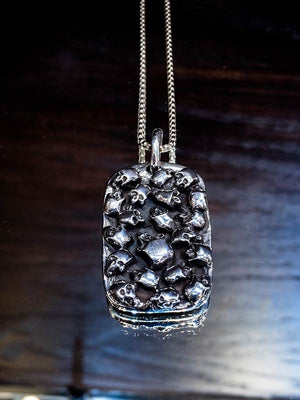 Yaf Sparkle, Skull Cave Pendant
Skull Pendant, Sterling Silver, with contrasts as dark as the cave of Mackinac Island...this pendant won't blend in, ever.
Handmade, 925 Sterling Silver. Width app. 21 mm, height app. 41 mm. The Pendant comes without a chain - contact us for details about matching chains at a special price. Usually ships within 2 days.