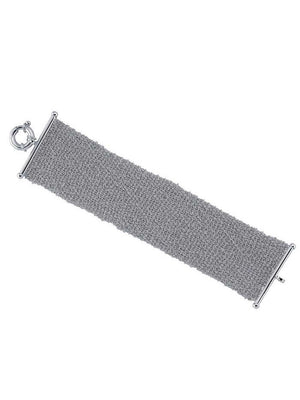 Yaf Sparkle, Sterling Silver Mesh Bracelet Wide
This hand made Sterling Silver mesh chain bracelet (wide) catches the light at every turn. The ends of the chain are finished smooth silver bars that contrast with and complement the dense texture of the mesh. The chain is crafted of very fine wire that is woven by hand in Italy.
Sterling Silver mesh bracelet, hand woven in Italy. Length app. 7 in", width app. 33mm. Usually ships within 3 days.